Studio A
The sound of our main room can be heard on thousands of records over the last 4 decades. A mid-size live room approximately 35 x 38 feet, made of staggered Oak and fabric with one additional isolation area. This room is very versatile and can be used for everything from a soft string or piano session, to vocals or powerful drums. Featuring the same SSL 4000 E/G that was installed in 1986 and which has since become the standard in popular music and a favorite for mixers.
Base rate $400 per day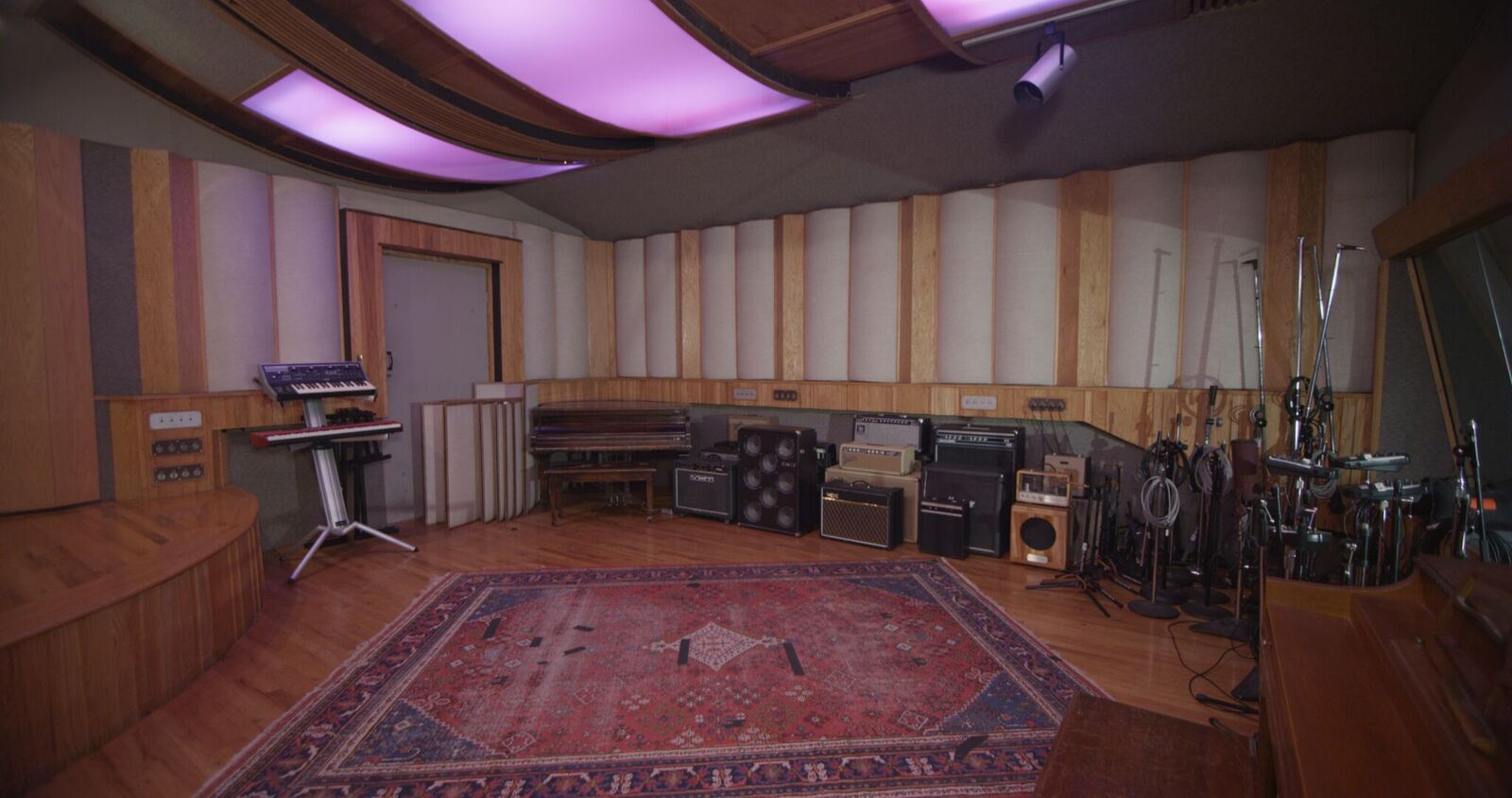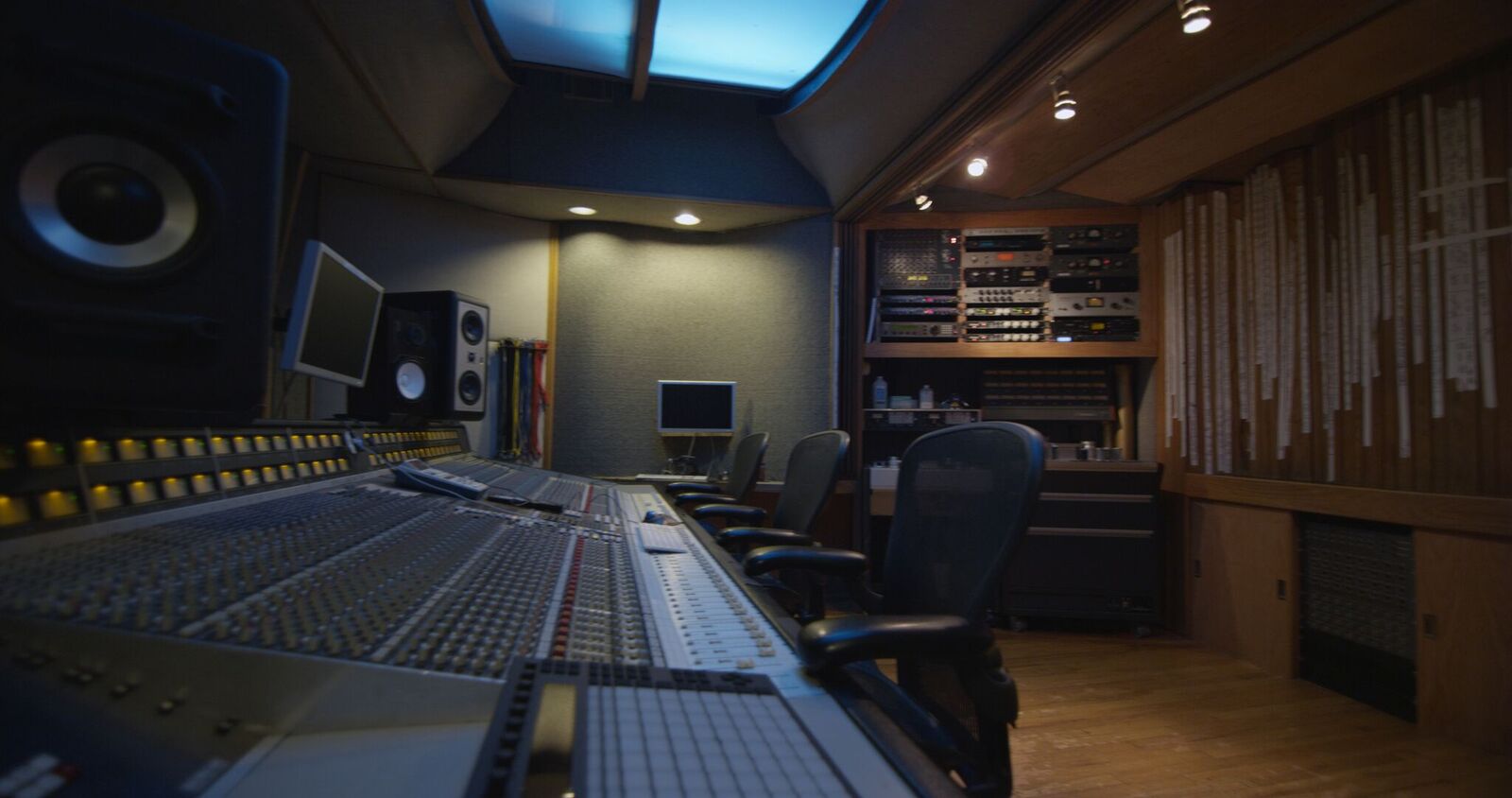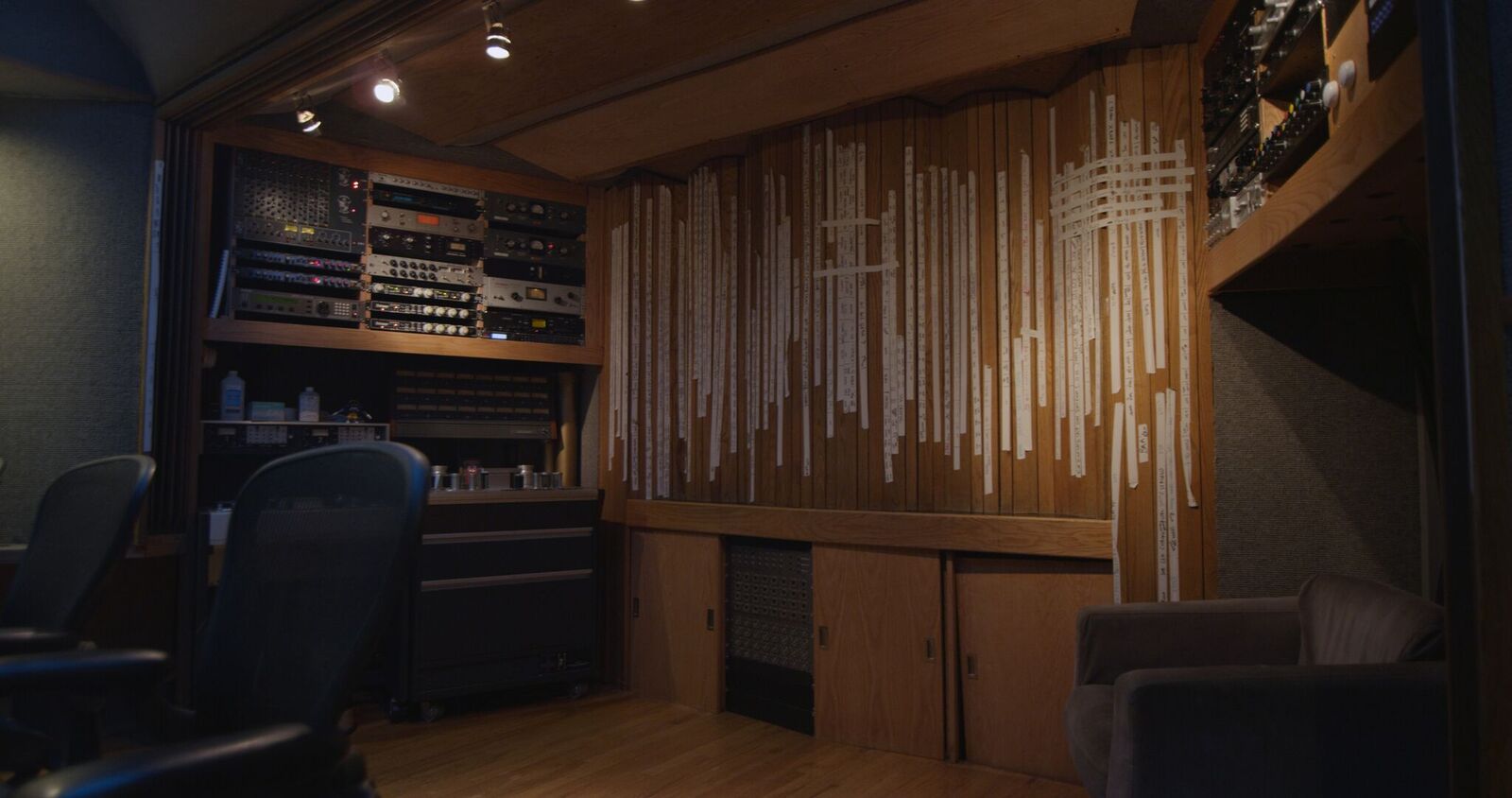 Compressors:
Aurora GTC2

Spectra Sonics 610 Complimiter

Universal Audio 1176 LN Peak Limiter

Summit Audio DCL-200 Dual Compressor Limiter

Empirical Labs EL7 Fatso Jr.

Empirical Labs EL8-X Distressor (x2)

STA-Level gold edition (x2)

Teletronix LA-2A

Avalon Vt 747sp
EQ:
GML 8200

Aurora GT4-8 Class A 4-band
TBP:
Lexicon 480L

Lexicon PCM42 (x2)

Lexicon PCM70

EMT 240

AMS RMX 16

Eventide Model H3000SE

Mic Mix Super "C" Master Room
Recorders:
Studer A80

Studer A827 w/ multichannel controller

Protools HD10

48 In/Out HD IO
Desk:
Monitors:
Yamaha NS-10

Barefoot Micromain 27

West Lake Reference

Auratone
Cues:
DAWS:
Pro Tools 12 HD

Ableton Live Suite and Standard 9

Logic X Pro
Preamps:
Shadow Hills Golden Age Mic Amplifier (8ch.)

Avalon AD2022

GML 8304

Aurora GTP8
Effects:
Thermionic Culture Vulture

Standard Audio Level-Or (x2)

Aphex Aural Exciter & Big Bottom
Plug-ins
All UAD (Octo)

Waves Mercury Bundle

added Infected Mushrooms Pusher

Soundtoys V5

Native Instruments
Absynth, Battery 4, FM-8, Guitar Rig 5, Kontact 5, Massive, Reaktor 5, Solid Bus Comp/Dynamics/EQ, Transient Master
Autotune Vocal Studio, Auto Tune & Time, Auto Tune EFX 3, AVOX Articulator, Aspire, Choir, Duo, Mutator, Punch, Sybil, Throat, Warm, Harmony Engine, Mic Mod
Speakerphone 2
Melodyne

Massey CT5

RP-Distort

Native Instruments Komplete 11 Ultimate

Fab filter Total Bundle

Glitch Machine
Mangle-Granular synth
Trigger
Surfer EQ
VocAlign Project 3
TL Master Meter, TL Metro
FreqEcho, Plate, Room, Shimmer, UberMod, VintageVerb
Insight, Meter Tap, Ozone 6 (Dynamic EQ, Dynamics, Equalizer, Exciter, Imager, Maximizer)
Circle
Vulf Compressor
Studio B
Designed for simplicity and efficiency, we built our second room with today's modern producer in mind. Tuned as a mixing room and loaded with over 4 full racks of outboard gear in addition to ProTools and Ableton Live, this redwood trimmed production suite also features a 4 x 5 vocal booth / isolation room equipped with multiple inputs and a speaker tie line. This is the perfect space for mixing, songwriting and overdubs when you don't need the large space or cost of a traditional studio.
Base rate $300 per day
Preamps:
Custom 6 Channel Preamp/EQ/Compressor

Ampex 351

SPL Ch. 1 Channel Strip

UA 2-610
Misc:
Radial X-Amp 500

SansAmp

Yamaha Motif Rack
Monitors:
Shadow Hills Oculus Wireless Controller

Barefoot MicroMains 35

Yamaha NS-10

JBL LSR6332L
DAWS:
Pro Tools 12 HD

Ableton Live Suite and Standard 9

Logic X Pro
Dynamics:
DBX FS900

Spectrasonics 610

Teletronix LA-2A

Tube Tech CL 1B

UA 1176

API 2500

DBX 560

(x2)

Warm Audio WA76

(x2)

Urei LA-22
EQ:
API 5500

Harrison 32 EQ (x2)

Siemens W295b
FX:
Bricasti M7

Demeter RV-1 Spring Reverb

Lexicon PCM70 (x2)

TC Electronics M2000

TC Electronics 2290

TC Electronics System 6000

Roland SDE-1000
Plug-ins:
All UAD (Octo)

Waves Mercury Bundle

added Infected Mushrooms Pusher

Soundtoys V5

Native Instruments
Absynth, Battery 4, FM-8, Guitar Rig 5, Kontact 5, Massive, Reaktor 5, Solid Bus Comp/Dynamics/EQ, Transient Master
Autotune Vocal Studio, Auto Tune & Time, Auto Tune EFX 3, AVOX Articulator, Aspire, Choir, Duo, Mutator, Punch, Sybil, Throat, Warm, Harmony Engine, Mic Mod
Speakerphone 2
Melodyne

Massey CT5

RP-Distort

Native Instruments Komplete 11 Ultimate

Fab filter Total Bundle

Glitch Machines
Mangle-Granular synth
Trigger
Surfer EQ
VocAlign Project 3
TL Master Meter, TL Metro
FreqEcho, Plate, Room, Shimmer, UberMod, VintageVerb
Insight, Meter Tap, Ozone 6 (Dynamic EQ, Dynamics, Equalizer, Exciter, Imager, Maximizer)
Circle
Vulf Compressor